Support our cause, and you will be laying a brick to help build a world inspired by the Spirit - by goodness, compassion and divine grace!
Welcome to vrMisfits.
Find the most creative collections for an expressive heart - anchored in faith, goodness and strength. An antidote to the boredom and sickness of materialism.
Indulge, Express and Inspire!
OUR PRODUCTS
______________
FEATURED COLLECTIONS & DESIGNS
______________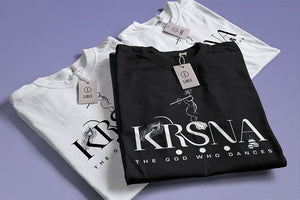 Krishna - The All Attractive
God has many names, and the most attractive of all infinite such names is Krishna. Krishna literally means - The All Attractive One - and we invite Him in our hearts and on our Ts.
View Collection
SOUL
Vibrate and exhibit your being, not from the changing frames of the body, not from the ever agitated and restless mind, not from the ever-evolving intellect, and surely not from the ego-centric concept of I, Me and Mine. Pulse and throb from within, and invoke and echo your SOUL.
View Collection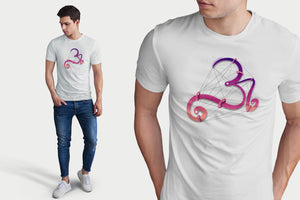 Aum [Pranava]
One Sound that underlies it all
One Sound that heightens
One Sound that strings us all
To the spiritual world and Enlightens!
View Collection
The Original Smileys - Ecstasy @ Puri
Aeons before the smiley was created by Harvey Ross to combat stress, there was the advent of the Original Smiling Three - Their Lordships Jagannath, Baladeva & Subhadra - boosting the morale of devotees across the cosmos! The Original Smileys are pure love and devotion embodied with ecstasy from Vrndavana and bliss in Puri.

View Collection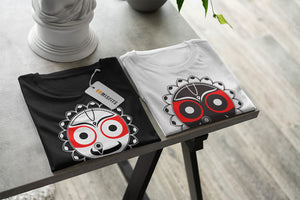 OTHER COLLECTIONS
______________